Last year, we released a special edition vinyl of Healing in Harmony Greatest Hits Vol. 1, featuring a compilation of recordings from Make Music Matter's innovative music therapy program. Special thanks to the team at Warner Music Canada and Precision Pressing for their manufacturing support.
In alignment with Record Store Day's '2020 RSD Drops' we're celebrating the timeless art of vinyl by revisiting this special edition collection of Healing in Harmony artist tracks, made possible with the help of award-winning music engineers. You can pick up a copy of Healing in Harmony Greatest Hits Vol. 1 at local Toronto record store, Pandemonium Records.
To donate to the Make Music Matter Healing in Harmony program, you can check out the form at the bottom of this page or visit our Canada Helps campaign page.
In addition, we'll be dropping a few surprises over the next couple of months, including exclusive videos, merch and more!
RSD Drop #3
We're back this month to feature Little Bird, a track recorded by the Global Survivor Network in collaboration with the Dr. Denis Mukwege Foundation. In our latest video, A4A Music co-founder Darcy Ataman describes the touching impact of Little Bird, and its joyful message that transgresses global boundaries.
"The message the song sends out to the world is that you truly can heal from your most traumatic experience. The main chorus states 'I'm just a little bird who will touch the sky' – and it's kind of a cheeky defiance, because if you're a survivor of sexual violence, the notion of power has been taken away from you. […] I think that little couplet is really quite brilliant and demonstrates a resilience that we can learn from."

Darcy Ataman, Co-founder of A4A Music
Little Bird is a prime example of our global music-making process as it was originally written by survivors of sexual violence during a Mukwege Foundation conference in Geneva, recorded in The Hague and finally, performed in Luxembourg at Stand Speak Rise Up! – a forum featuring key actors of the international community, as well as leaders of national and international organisations.
Since recording Little Bird, the Global Survivor Network has established itself as SEMA ('speak out' in Swahili) – The Global Network of Victims and Survivors to End Wartime Sexual Violence. Supported by the Dr. Denis Mukwege Foundation, the group brings together survivors of wartime sexual violence in local and international advocacy efforts to break the silence, stand up for their rights, and fight for justice. A4A Music is honored to help make their voices heard. More on SEMA here.
RSD Drop #2
"Umuganda means coming together. The Healing in Harmony artists suffer a number of different stresses. It's the generational trauma that came from the Genocide. […] Children are turning to drugs and alcohol. Our program tries to alleviate that. […] Have a listen to the song Umuganda by Cool Bruce out of Kigali, Rwanda."

David Bottrill, Co-founder of A4A Music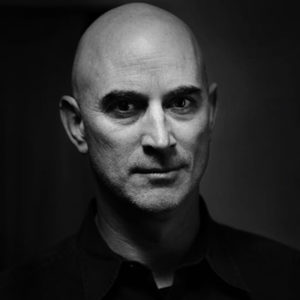 This month, we're featuring Cool Bruce's track Umuganda, from Uyisenga Collective in Rwanda. In honour of RSD Drop #2, we sat down with David Bottrill, A4A Music's co-founder and three-time Grammy Award winning producer, to discuss the inspiration behind Umuganda and Make Music Matter's Healing in Harmony therapy program in Rwanda.
Based in Kigali, Rwanda, Uyisenga Collective emerged from the Healing in Harmony program at Uyisenga Ni Imanzi where group therapy is helping to heal the trauma experienced by vulnerable youth including children of child-headed households.
Uyisenga Collective have inspired thousands around the world with their powerful songs exploring themes related to HIV/AIDS, drug use, and what it means to live a healthy life. Their music combines gospel-like lyrics with traditional beats and rap music.
RSD Drop #1
"[…] to see them [the participants and survivors] and to assist them in expressing themselves musically was like nothing else I've experienced in working 30+ years in the music industry. Check out the dope tracks!"

Timbuktu
Kicking off this fundraising initiative, Swedish rapper and reggae artist, Timbuktu (featured on tracks Njo Tu Maisha (This is Life) – 2019 Remaster and Mon corps n'est pas une arme -2019 Remaster) released a video sharing his personal experience working with artists in our music therapy program.
Jason "Timbuktu" Diakité is one of Sweden's most well-known and respected hip-hop artists. He released his first music in 1996 and has since released 8 solo albums and numerous singles of which the vast majority have reached Gold or Platinum status, some even reaching 5x Platinum! His accolades also include eight Swedish Grammy awards, and four P3 Guld (Swedish radio) awards.
Timbuktu has hosted several shows on national Swedish radio, received a Nordic language award and performed for audiences all over the world, from various corners of Africa to Svalbard, from the legendary Apollo in NYC to the Roxy in LA, at the Polar Music Prize and at the Nobel Peace Prize ceremony.
Check back on this page for more exclusive news, as well as the opportunity to get your hands on one of our beautiful blue vinyls! In the meantime, visit our Community Page for ways to get involved in our community of mixing and mastering volunteers.
We appreciate your continued support for our initiative to empower marginalized artists, everywhere. Donations to the Make Music Matter Healing in Harmony program can be made using the form below or on the Canada Helps campaign page.